Work stations / DIT Carts ( Digital Imaging Technician's )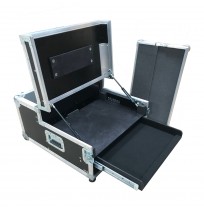 Workstation to hold an ASUS ET2020IUKI All-in-One PC with Pull-along Handle and 1U Racking FeaturesMaterial: 9mm PlywoodExternal case dimensions excl. Corners (L x W x H): 712mm x 607mm x 320mmInternal case dim...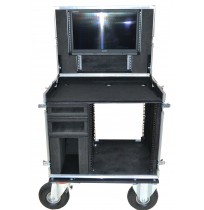 Case for Sony PVM-A250 and Blackmagic SmartScope Duo 4K Rack Mounted below in the Lid. Custom Racking for Sony PVM-A250. 13U Racking front and back. Hinged Lid 100mm with removable front lid 55mm, Slam lock panels ...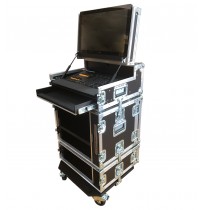 GrandMA2 GrandMA on PC Command Wing DMX Lighting Console / Board Case to hold Dell Monitor Intel Core i5 in the lid.Top section: To hold Monitor Dell Intel Core i5 in the lid with extra space at the back for cables, slid...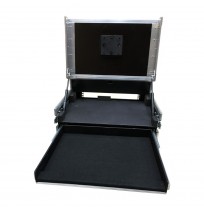 Flight Case to hold grandMA2 onPC command wing and Monitor Dell Intel Core i5 in the lid with extra space at the back for cables, sliding tray 400mm deep and space for Command Wing.FeaturesMaterial: 6mm HexagripExternal ...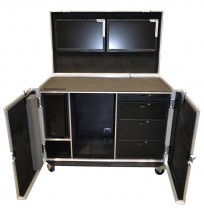 DIT workstation to hold dual iiyama Prolite E2483HS Monitors with 2U, 4U, 2x 5U drowers, space for PC tower and large ventilation spaceKit NOT IncludedExternal SpecificationCase dimensions excl ball corners and castors (...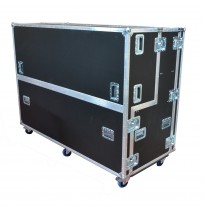 Mobile Broadcast Workstation. Case to hold 3x 24" Monitors Mounted in. This Case has 3x 12U 650mm Deep Rack Bays to hold an MDU, Tricaster 460, Routers, Radio Mics & Keyboard at 650mm Deep a Rack. Removable Front &am...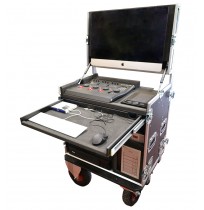 Workstation to hold Tangent Wave CP300 Color Grading Control Panel And 27" iMac Monitor, sliding keyboard and mouse tray, 3U Sleeve and 7U Rack Strip on the bottom, removable front and back Lids with Hinged top lid Works...
Showing 1 to 7 of 7 (1 Pages)